Restorative Justice Initiative
The Rock Ethics Institute's Restorative Justice Initiative brings together philosophers, social scientists, and other experts to examine the ethical challenges involved in responding to injustice. Co-convened by Joshua Inwood and Eduardo Mendieta, the Restorative Justice Initiative pursues interdisciplinary research that explores how, in the wake of injustice, individuals and communities can respond in ways that promote both accountability and healing.
The Initiative primarily focuses on two (overlapping) areas of research: criminal justice policy and racial reconciliation in societies characterized by histories of injustice. Activities of the initiative include organizing public lectures and conferences, an education program for inmates housed in facilities near Penn State, and fostering collaboration on grants and peer-reviewed publications that advance scholarship on restorative justice.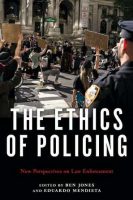 Ben Jones and Eduardo Mendieta, eds.
(New York University Press,
Joshua F.J. Inwood (co-authored with Derek H. Alderman)
(Journal of Urban Affairs,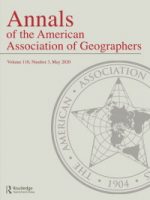 Joshua F.J. Inwood (co-authored with Derek H. Alderman)
(Annals of the American Association of Geographers,