Expanding Empathy lecture series to renew April 20, speakers announced
Format change will broaden scope, impact of series
by Caitlin Burns
UNIVERSITY PARK, Pa. — Now entering its fourth year, the Rock Ethics Institute's Expanding Empathy lecture series will begin its 2022 lectures starting April 20. The Expanding Empathy lectures focus on empathy in relation to ethics. They are free to attend by both the Penn State community and the interested public.
The Expanding Empathy lectures are hosted by the Rock Ethics Institute's Moral Agency and Moral Development Initiative, which is led by Daryl Cameron, associate professor of psychology in Penn State's College of the Liberal Arts and senior research associate in the Rock Ethics Institute, and Martina Orlandi, postdoctoral scholar in engaged ethics in the Rock Ethics Institute (REI) and Schreyer Honors College.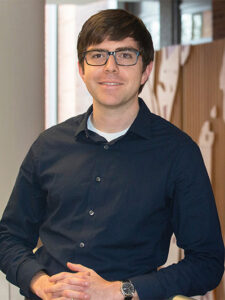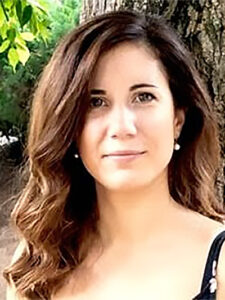 This year, Cameron and Orlandi have again evolved the series format, furthering the international reach and for the first time, pairing scholars from concentrations in both philosophy and psychology.
"One of the great things about the REI is that it brings people together from all these different areas and fields to have conversations about ethics and morality. This year, especially because we're having a psychologist and philosopher talk to each other and the audience about particular themes, that really brings to the foreground that sort of approach," Cameron said.
When it comes to the benefits of the new format, Orlandi said, "We have this idea in mind that there are certain disciplines like philosophy and psychology that should talk to each other more because, even though they have different insights, this diversity of insights can benefit each other and inform each other's field. We really hope that this different format is going to engage with people in a way that we think is productive because it allows for a more interactive discussion than just one speaker talking to the audience."
In addition to each lecture, there will be a seven-minute podcast titled "Lecture No. 7" that will introduce each topic with one of the speakers of that lecture. The guest speakers will also take part in informal meetings of the Moral Agency Workshop, which will be Zoom-based discussions that allow Penn State faculty and students to network and talk with the visitors.
The 2022 Expanding Empathy lectures will again be held virtually via Zoom. Please click on a date below to register and for content abstracts:
April 20, 3-5 p.m. EST (moral emotion in online spaces)

Kathryn J. Norlock, professor of philosophy at Trent University, "'Do You Feel Like I Do?:' The Ethics of Online Bonding"
Molly Crockett, associate professor of psychology at Yale University, "Amplification of Digital Outrage: Mechanisms and Consequences"

April 27, 3-5 p.m. EST (empathy in social interactions)

Jason D'Cruz, associate professor of philosophy at the University at Albany SUNY, "Calibrating Trust through Empathy"
Juliana Schroeder, professor in the Management of Organizations group at University of California, Berkeley, "The Social Consequences of Mistaken Assumptions About Other Minds"
The Expanding Empathy lecture series is supported by Penn State's Social Science Research Institute, Department of Psychology, Department of Philosophy, College of the Liberal Arts, College of Health and Human Development, and the Edna Bennett Pierce Prevention Research Center.
As part of his broader research and outreach on empathy and generosity, series organizer Daryl Cameron is supported by a grant from the John Templeton Foundation.
Established in 2001 through the support of Doug and Julie Rock, the Rock Ethics Institute promotes engaged ethics research and ethical leadership from its home in Penn State's College of the Liberal Arts.
Topic(s):
Expanding Empathy Lecture Series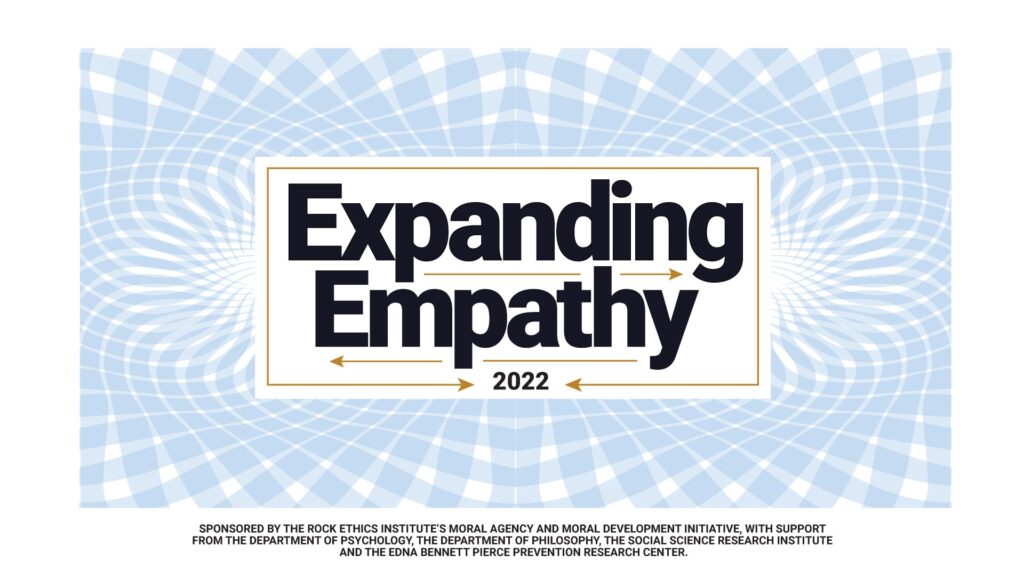 Image Credit: Tiny Little Hammers