Rock Ethics Institute accepting faculty fellows applications
UNIVERSITY PARK, Pa. — The Rock Ethics Institute (REI) is now accepting applications for its 2023-24 Faculty Fellows program. REI fellowships provide up to $10,000 for a two-course release from teaching to support ethics-related projects by Penn State faculty.
Faculty at all career levels and at all Penn State campuses are eligible to apply.
"The Rock Ethics Institute Faculty Fellows program has supported Penn State researchers across a wide range of disciplines and at different University campuses," said Ben Jones, assistant director of the Rock Ethics Institute. "We welcome proposals for projects — regardless of their area of study or methodological approach — that will deepen our ethical understanding in innovative ways."
The program especially welcomes proposals that intersect with the work of the REI's core faculty and current research themes: gender and sexuality, food and agriculture, health, global issues, race, public life, sustainability and technology. Proposals that engage with community partners, incorporate students as collaborators or lead to curricular innovations are also encouraged.
Fellowship applications are due Nov. 1, and successful applicants will be notified by Dec. 6.
For more details on how to apply, visit the Rock Ethics Institute's Faculty Fellowship page. Contact Ben Jones at btj7@psu.edu with questions about the Faculty Fellowship program or application process.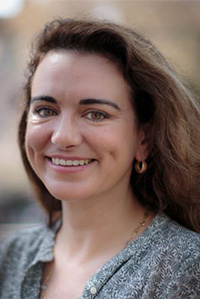 Current Rock Ethics Institute Faculty Fellows
The Rock Ethics Institute Faculty Fellows for 2022-23 are Sarah Brothers and Jonathan Marks.
Brothers is an assistant professor of sociology and public policy. Her research examines how vulnerable groups experience and respond to health-related issues. Her Rock Ethics Institute Faculty Fellow project, "Organized Knowledge Production by People Who Use Drugs: Ethical Collaborative Research in Theory and Practice During the Overdose Epidemic," will develop and implement sustainable and ethical Community Driven Research (CDR) with drug-user-lead organizations in the United States.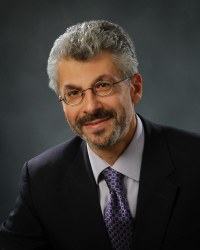 Marks is director of the Bioethics Program at Penn State, where he is also professor of bioethics, humanities, law and philosophy, and affiliate faculty in the schools of International Affairs and Public Policy. His REI Faculty Fellows project is titled "What Will Become of Us: Pandemic Ethics, Structural Injustice and Social Chance," in which he explores the systemic ethical implications of pandemics (past, present and future) and the ways in which institutions, communities and societies respond to them in a series of lyrical essays drawing on literature, art, film, memoir and social history.
The Rock Ethics Institute was established in 2001 through a $5 million gift from Doug and Julie Rock. The REI's mission is to promote engaged ethics research and ethical leadership from its home in Penn State's College of the Liberal Arts.
Topic(s):
Fellowships and Awards