Reproductive Justice and the Afterlife of Colonial Reproductive Violence
Foster Auditorium (102 Paterno Library)
In this conference, scholars will discuss how the worldwide effects of settler colonialism continue to be evident in reproductive discourses, practices, policies and laws that inflict violence on the bodies of indigenous peoples, people of color, and others who are deemed to fail to meet the oppressive ideal of the neo-liberal reproductive body. In addition to causing severe harm to vulnerable people, oppressive reproductive practices such as forced sterilization, denial of safe abortion, and environmental racism are ongoing effects of settler colonialism and colonial governance help sustain colonial structures and relations of power. Drawing on the intersectional framework of the global reproductive justice movement, this conference examines the continuities of colonial reproductive violence in the contemporary settler colonial state. Speakers will address aspects of reproductive injustice in Bolivia, Canada, Peru, South Africa, the United Kingdom, and the United States.
Keynote talk: "Biopolitical Control of Women's Reproductive Bodies in Colonial Intimacies of Empire"
Amanda Gouws, South African Research Chair, Stellenbosch University
11:30 a.m.–12:30 p.m.
Professor Gouws will interrogate Italian theorist Giorgio Agamben's Agamben's notions of "the state of exception" and "bare life" in relation to biopolitical reproductive control, linking it to its colonial origins, and think through the Agambian implications of the Supreme Court of the United States' overturning of the Roe v. Wade decision in 2022.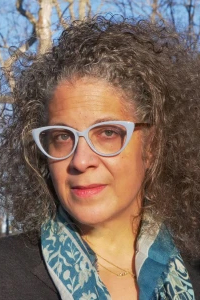 Keynote talk: "Reproductive Dispossession: A Long History from Slavery to Dobbs"
Jennifer Morgan, Professor of History, Department of Social and Cultural Analysis, New York University
5:30–6:30 p.m.
In this talk, drawn from a larger work on race and reproduction that she is developing with Professor Julie Livingston (New York University), Professor Morgan considers the connection between slave law in the American colonial period, the emergence of "fetal personhood," and the demise of Roe v. Wade.