Human Rights and Forced Migration Project
Co-convened by Rock Ethics Institute research associates Yael Warshel and Désirée Lim, the REI's Human Rights and Forced Migration Project seeks to positively impact refugee policy and to offer alternatives to the current model of forced migration by scrutinizing refugee issues from three main points:
Arguing for a broader human right to communicate, which entitles refugees to minimally decent communication technologies.
Theorizing alternatives to the current state-centric refugee model, which presumes that refugees must either return to their states of origin or join new ones.
Analyzing a variety of assumptions often made about refugees—for example, the belief that they must be settled within a fixed territory, which disregards traditionally nomadic refugee groups like the Sahrawi.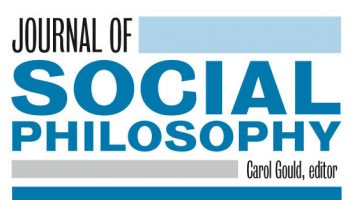 (Journal of Social Philosophy,